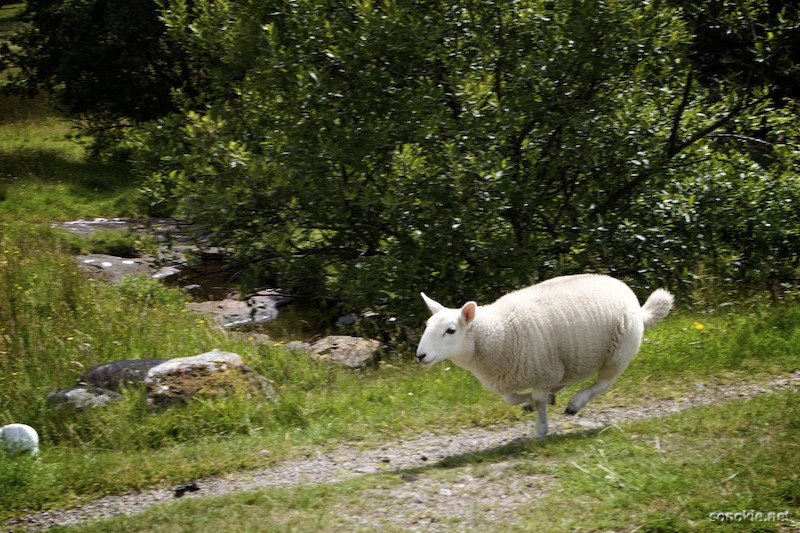 running sheep
Scotland starts with the letter S and so does 'sheep'. This is entirely coincidental, however no visit to Scotland could be complete without seeing sheep. Seeing them is fine, it's hearing them that I could do without. Prior to being awoken unexpectedly one morning, I had only a vague idea what sheep actually sound like and I wished it had remained that way.
This little lamb is running because I'm standing on the path intently photographing it and the attention made it so nervous that it had to run past me to its mother. It might have been more calm if it had known I'm not really a fan of mutton.
I drank a bottle of Phillips Ginger Ale yesterday and really enjoyed it. The flavour is mild and refreshing with a light taste of ginger. Not something I'd drink regularly, but worth having again. Since it's a limited run, I might grab a few more and stick them in the fridge.